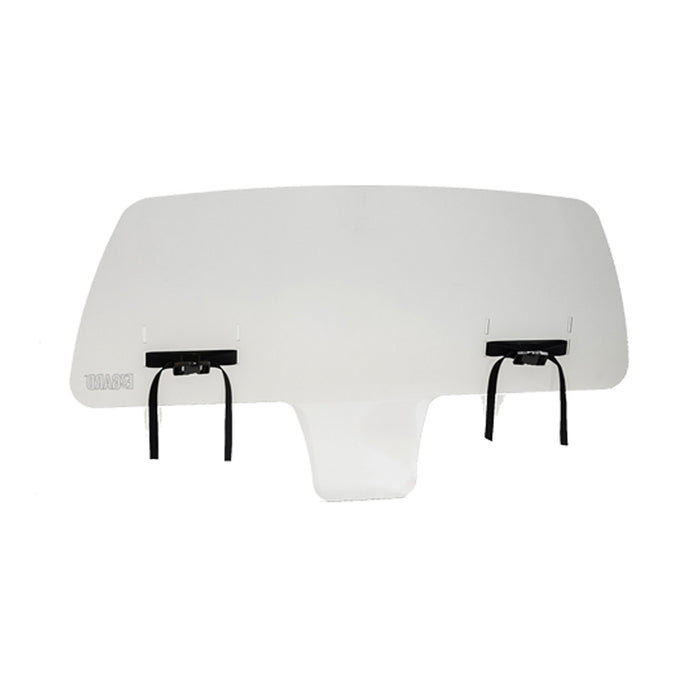 PetShield by EZGARD™ | Keep Your Pets Safe
PetShield by EZGARD™ | Protective Plexiglass Barrier to keep your pets safe!
Effective and hygienic pet barrier: keeps pets safely in back seat without blocking view. Helps keep front seat clear of pet hair and saliva. Lightweight and easy-to-install! 


Can also be used as effective solution for ride-sharing vehicles: Help protect drivers and passengers! Effective solution against droplets from coughing or sneezing. Also keeps passengers safely separated from the driver (perfect for late-night ride-share pick-ups). 


Quality: High-quality, impact resistant, shatterproof clear polycarbonate. 


Quick and Easy Assembly: This product ships with a removable protective film and requires no tools for assembly. Simply clip buckles around headrests—total time for one person to install is under 30 seconds.
  
Versatility: This product will fit most personal vehicles – from compact to SUV and full-size pickup trucks. 
Origin: This product is designed and manufactured in Ottawa, Canada. 


Limited warranty: The manufacturer warrants this product to be free from defects in workmanship and materials, under normal use and conditions, for a period of one (1) year from order date. 
* For bulk orders please contact us at 1-888-614-0032